*This website is currently under construction
After years of doing landscaping and landscape construction work (both residential and commercial) we decided to merge our two small businesses, DirtyGirlGardening , my gardening and landscape maintenance business with his, CTH Property Maintenance business together. Since summer of 2014 Cory & I are partners and equal owners in our landscape maintenance & construction business, Central Oregon Landscaping & Construction LLC. We love working hard and being outdoors. Landscaping and building is a passion of ours and we always look forward to working together with our customers to create a landscape they will enjoy.
We are licensed with the state of Oregon's CCB (Contractors Construction Board) for construction as a general contractor, licence number: 204690
In addition to construction and landscape maintenance we are currently working towards becoming licensed with the the LCB (Landscape Construction Board) with an all phase licence. At the moment Cory has his irrigation plus backflow licence and is planning to soon complete the remaining requirements to become fully licensed with the LCB. Until then we are limited to doing gardening work, such as trimming, pruning, weeding, yard clean ups, and basic maintenance work when comes to landscaping (unless under the supervision of a licensed landscape contractor for specific job if required). We are covered to do building, floor work (refinishing and cement work) and paver work under general contractor/construction licence. When we become fully licensed for landscaping it will be posted here on our site.
**Please feel free to contact us with any questions**
Cory is an Elite Create Factory Authorized Installation Technician. He does excellent cement floor work, polishing, and epoxy overlays.
All photos on this site are photographs taken by me, Emily (picturedbelow), of jobs we have completed as well as job sites we may currently be working on.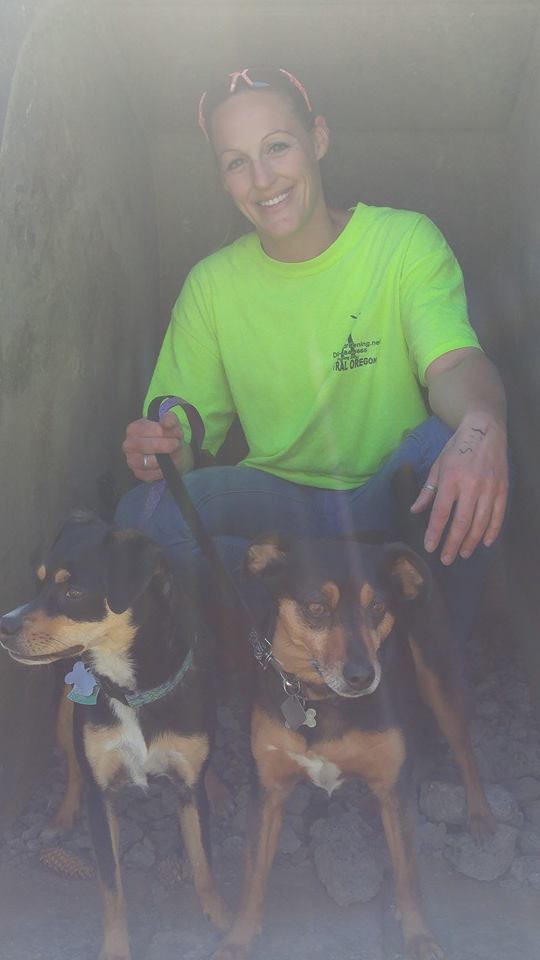 (Below photo) This would be Cory, my other half & partner in life & business :)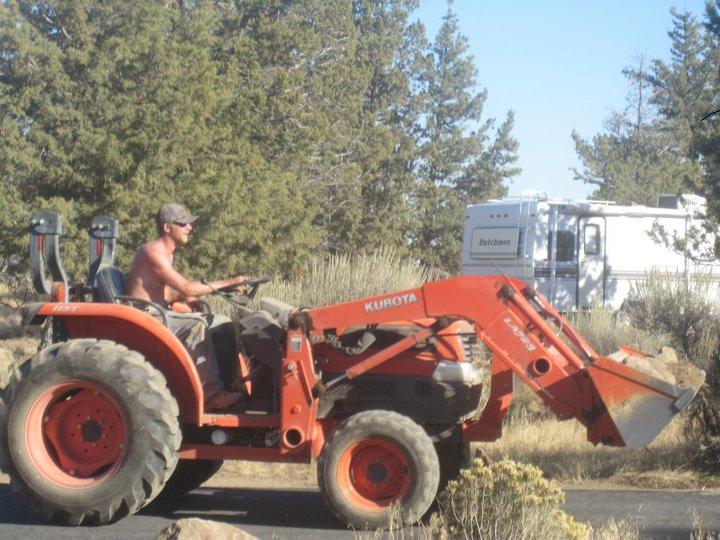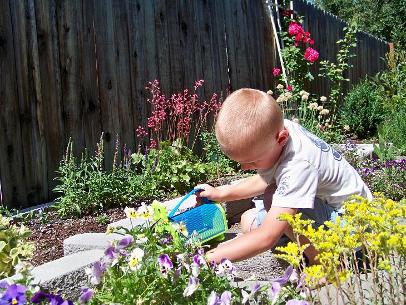 Bug catching in the garden (above) 2009
Throughout the spring and summer (sometimes into fall, weather depending) I have a variety of locally grown starts and plants available as well as an assortment of flowers and seeds. Please go to our "Locally grown plants & seed mix" page to get an idea of what we have in stock. Often we have much more than what I can keep listed on website, so please, don't hesitate to contact us with any specific questions or requests.
You are also welcome to visit my www.DirtyGirlgardening.net website to view additional plant and seed items.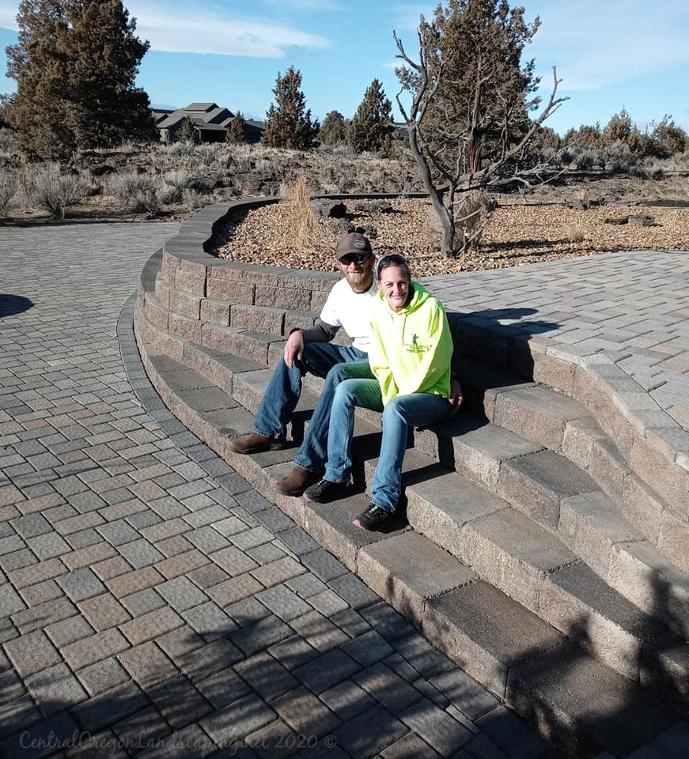 (above) Cory & I on a custom paver job we just completed in Barsada (2020)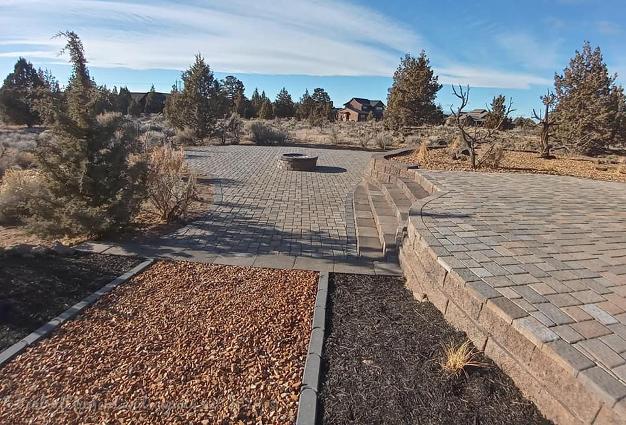 Over the years our kids have grown up working along side us & today the boys are a big help on some of the bigger jobs. We try & keep everyone involved in the family business.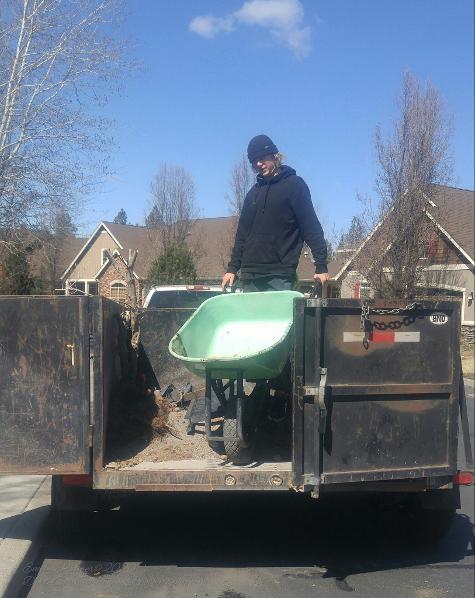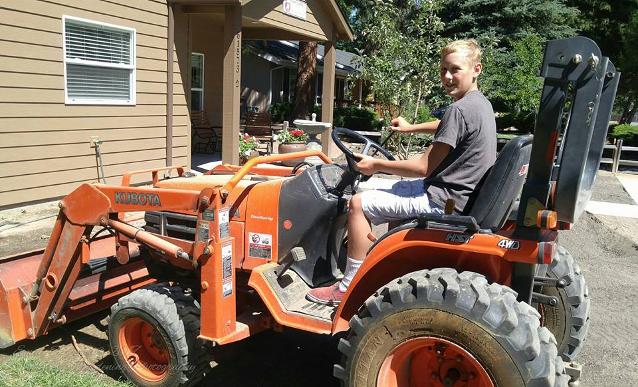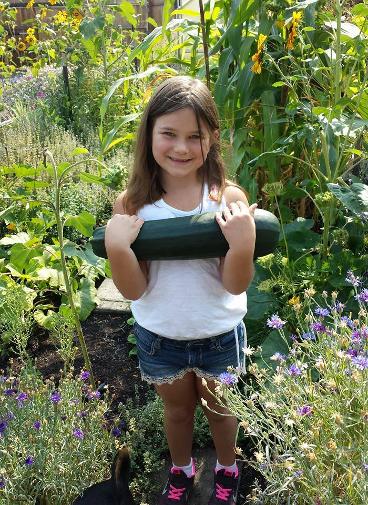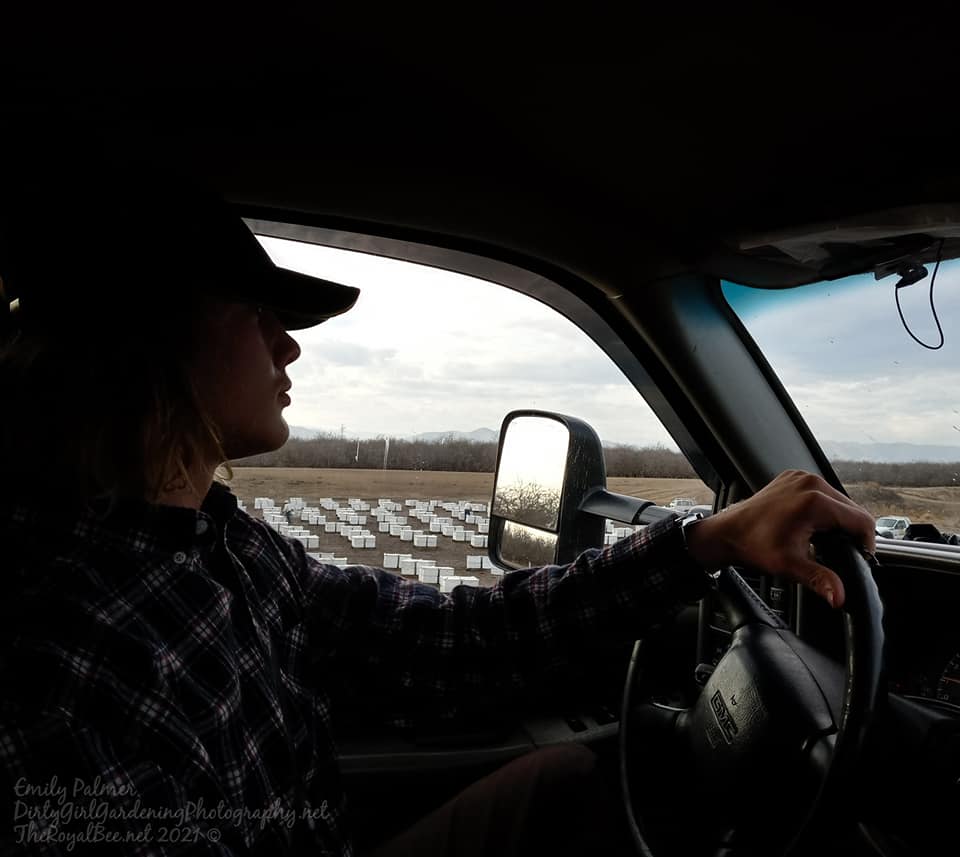 (above) We are also beekeeper & have a bee business (The Royal Bee) based in central Oregon (my son Cal driving truck & trailer in Ca. almond orchards 2021)