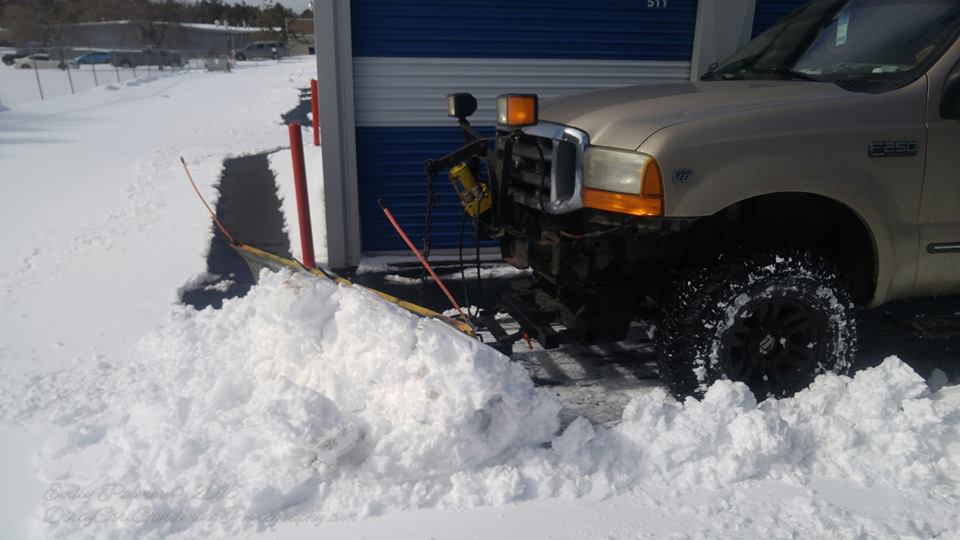 Please contact us for snow removal services (541) 977-4835 or (510) 684-5665 Call or Text OK
We currently have a plow &two snowblowers that we run during the winter season.
We offer services for both small commercial and residential.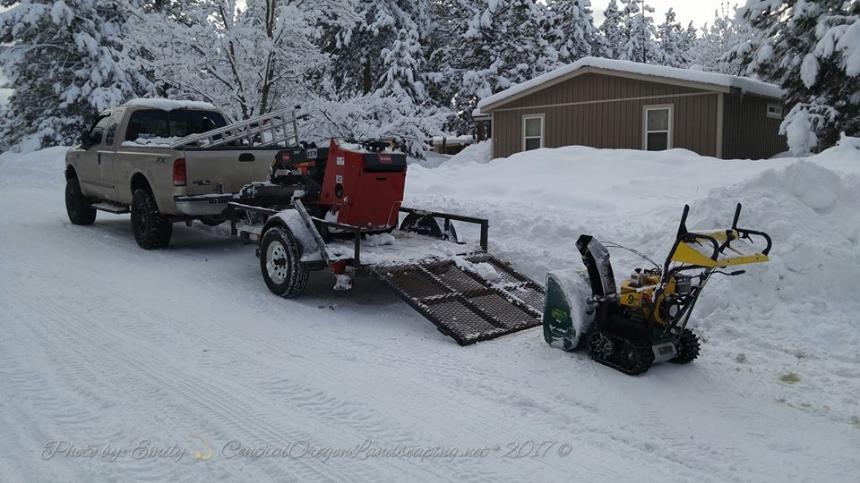 Tis the season! Winter took a little while getting here this year, however, winters seems to have made her arrival!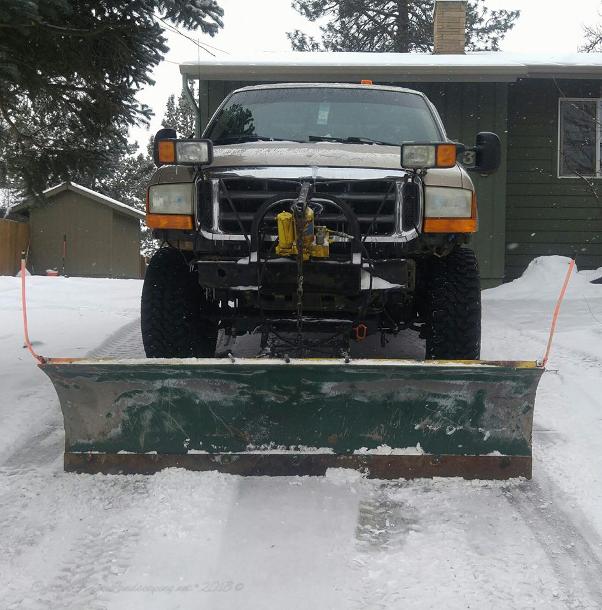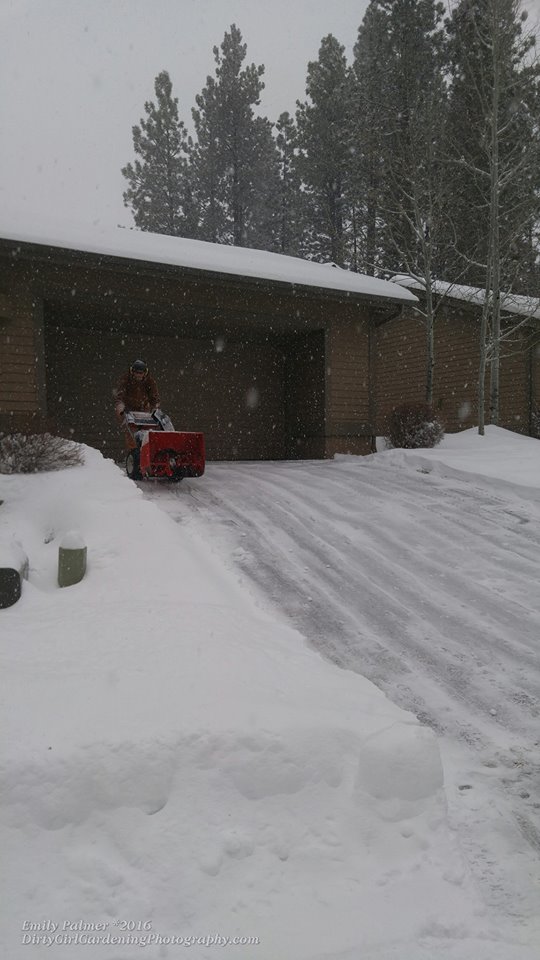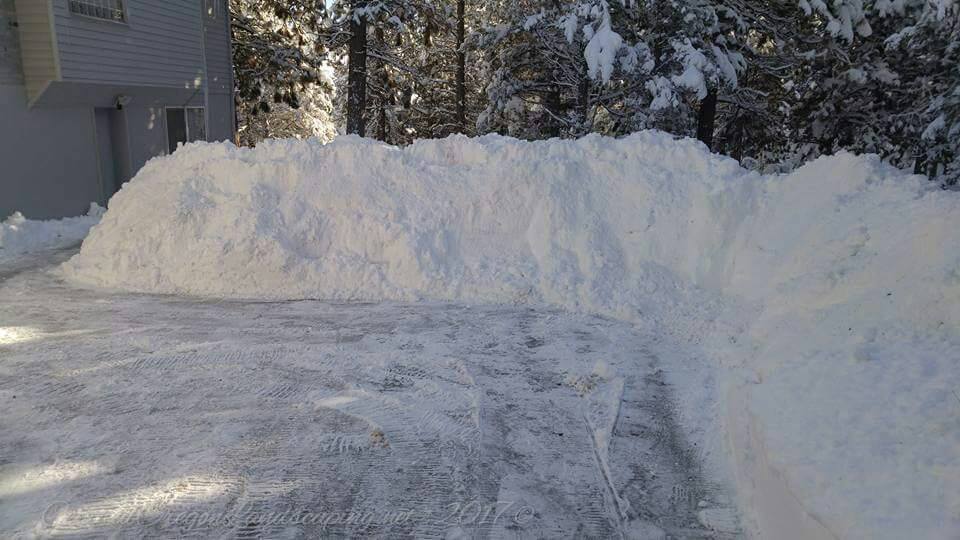 The start of the new year (2017) brought us quite a bit of snow!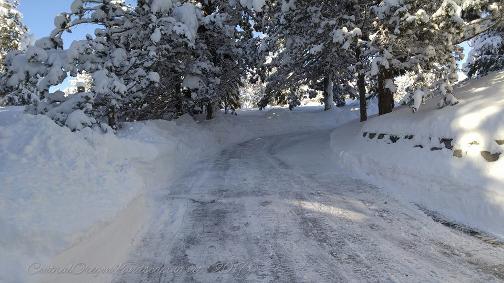 And it continued to snow.... And snow.....This year has officially brought the most snow central Oregon has ever seen on record (2017)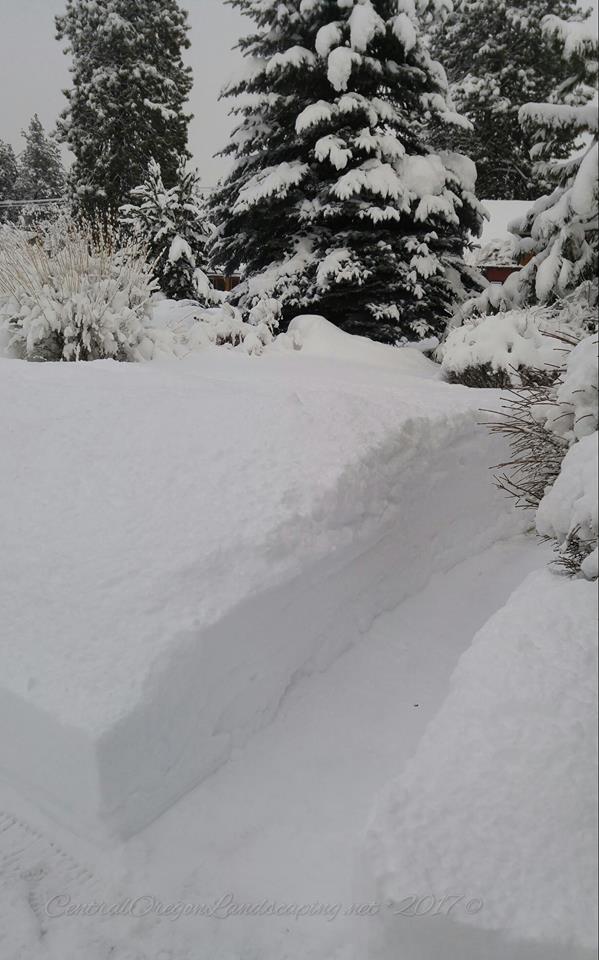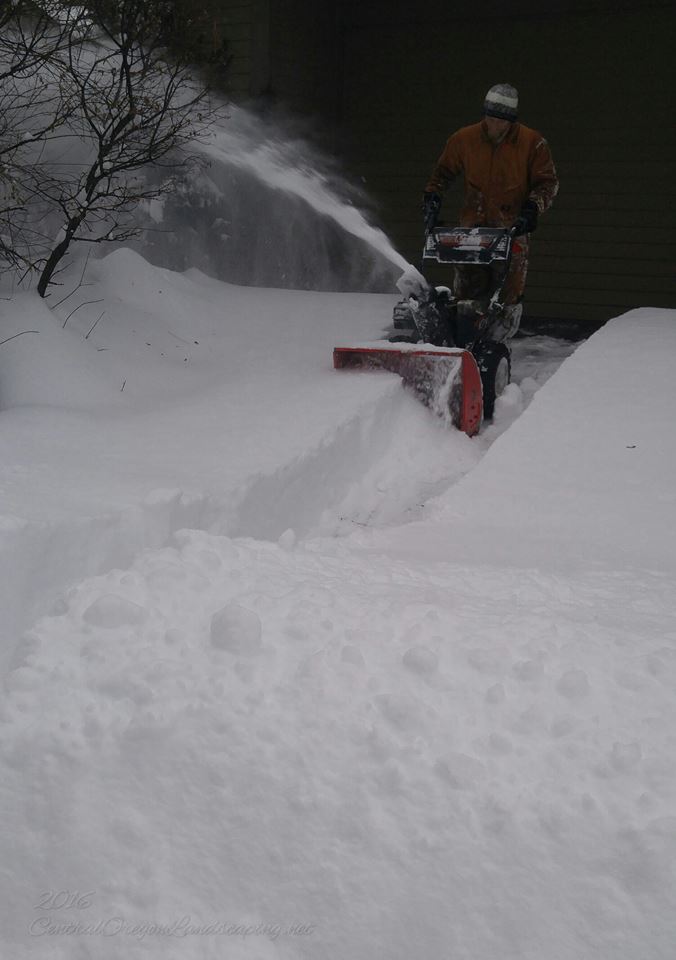 We had more snow in 2017 than we have ever had on record here in central Oregon.... It sure kept everyone plenty busy....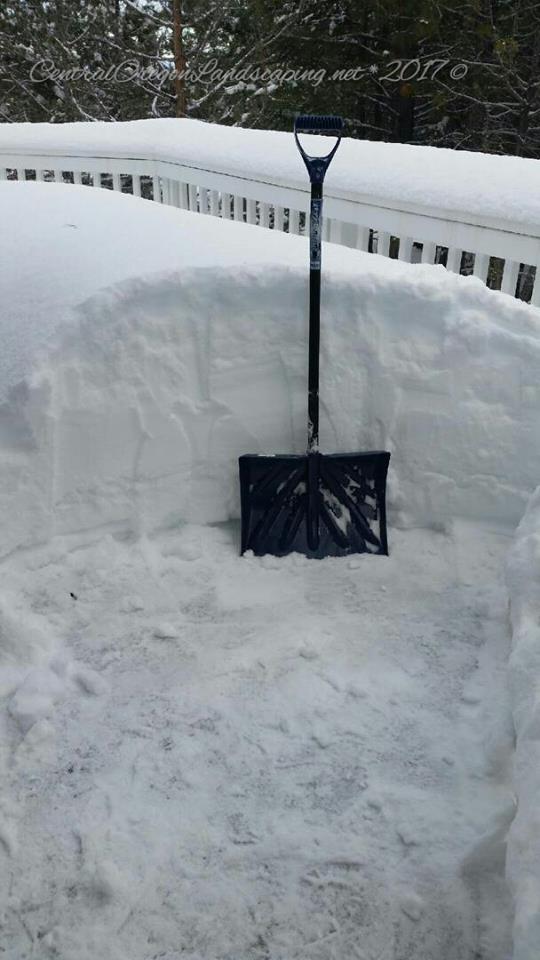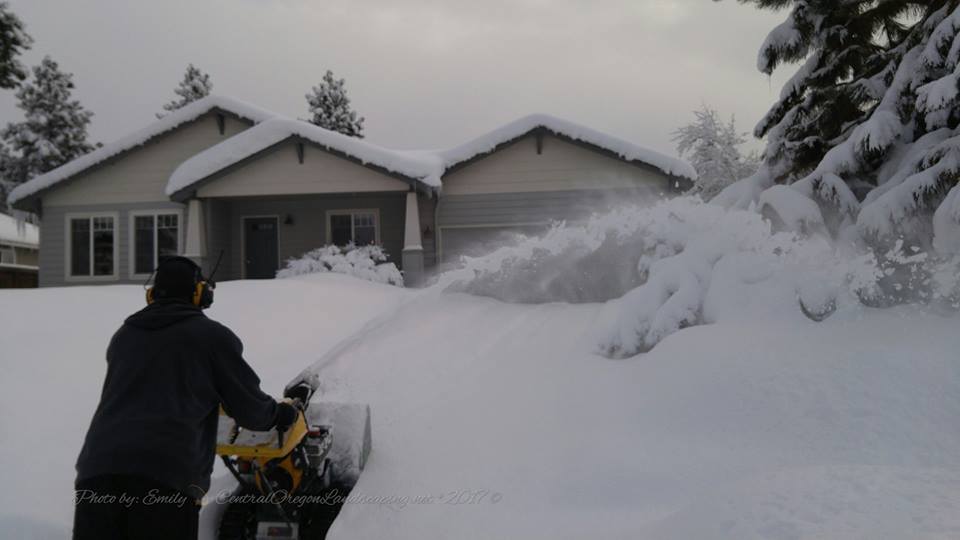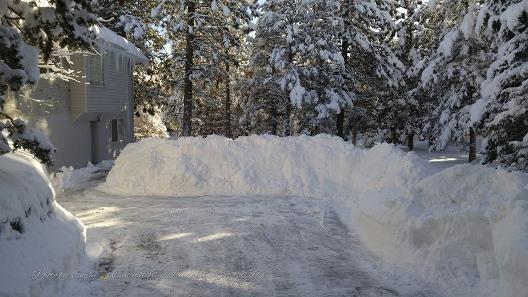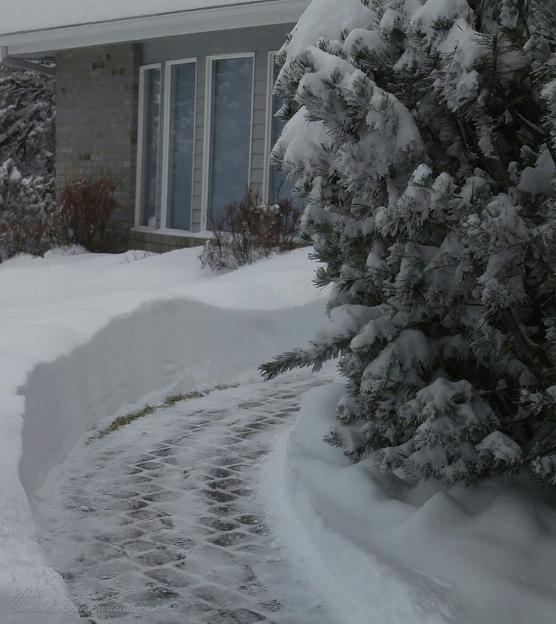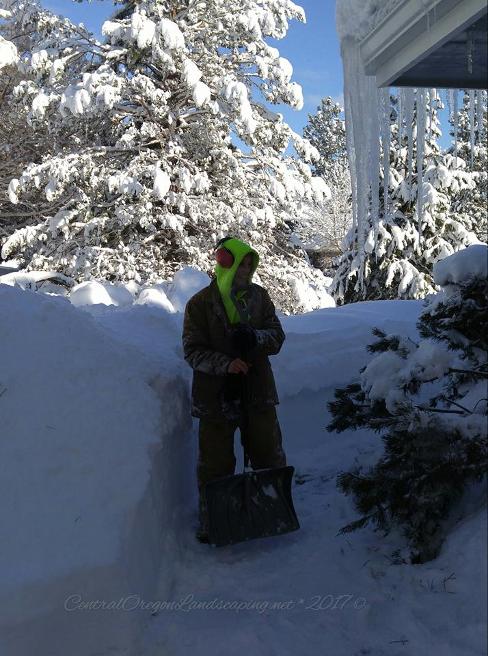 The beginning of 2017 started off with record breaking amounts of snow. Because of this we had more winter related issues here in central Oregon than we usually do. Ice dams would be one of the more regular calls we began to receive, followed by damages & insurance claim calls due to the water damage caused by the ice dams.
When it comes to ice dams & water damage you are going to want to get that ice dam removed as soon as possible in order to prevent further damages.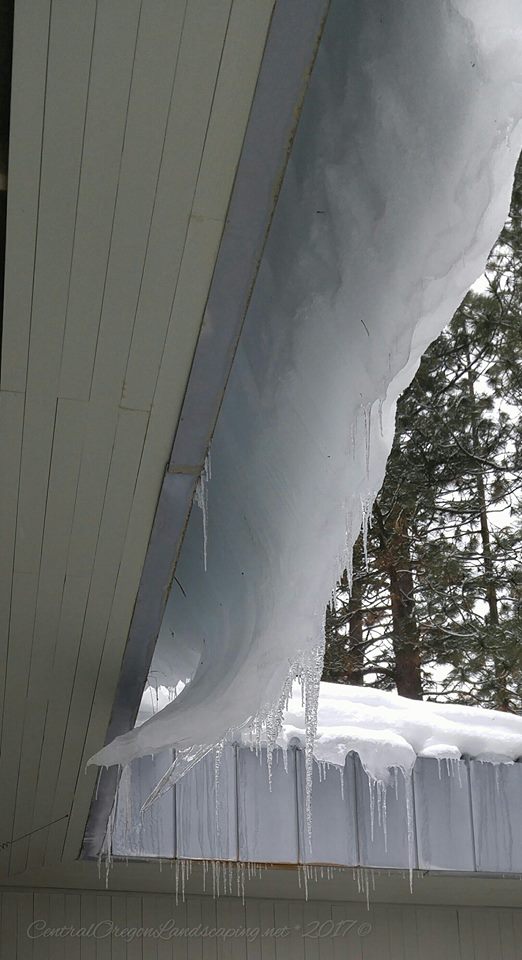 2016 ended with several good storms