The beginning of 2017 started off with record breaking amounts of snow her in central Oregon. Because of this we had more winter related issues here locally than we usually do. Ice dams would be one of the more regular calls we began to receive, followed by damages & insurance claim calls due to the water damage caused by the ice dams on roofs of homes and businesses.
When it comes to ice dams & water damage you are going to want to get that ice dam removed as soon as possible in order to prevent further damages. While prevention is always best, the next thing to do is to get rid of the ice dam and snow on the roofing.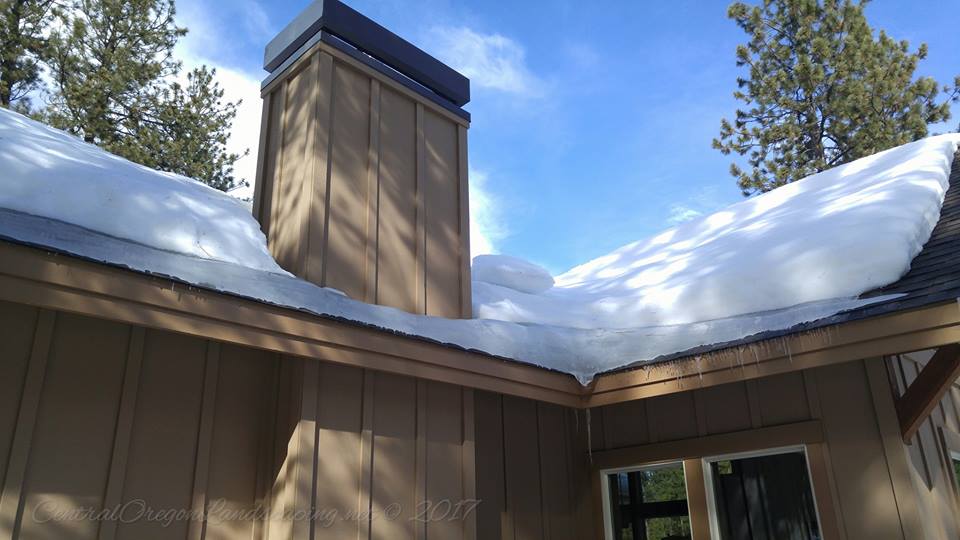 By the time you start to see and notice moisture inside your home it means that the ice and water have already made there way through the roofing, likely through any insulation the building has, and then through the sheetrock and through the walls. At this point there is now water and moisture inside the walls of your home or business.